Fórmula Natural Fresh Meat Light Adult Dogs – Mini and Small Breeds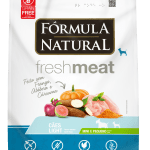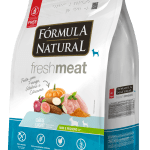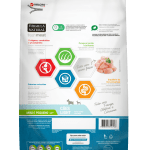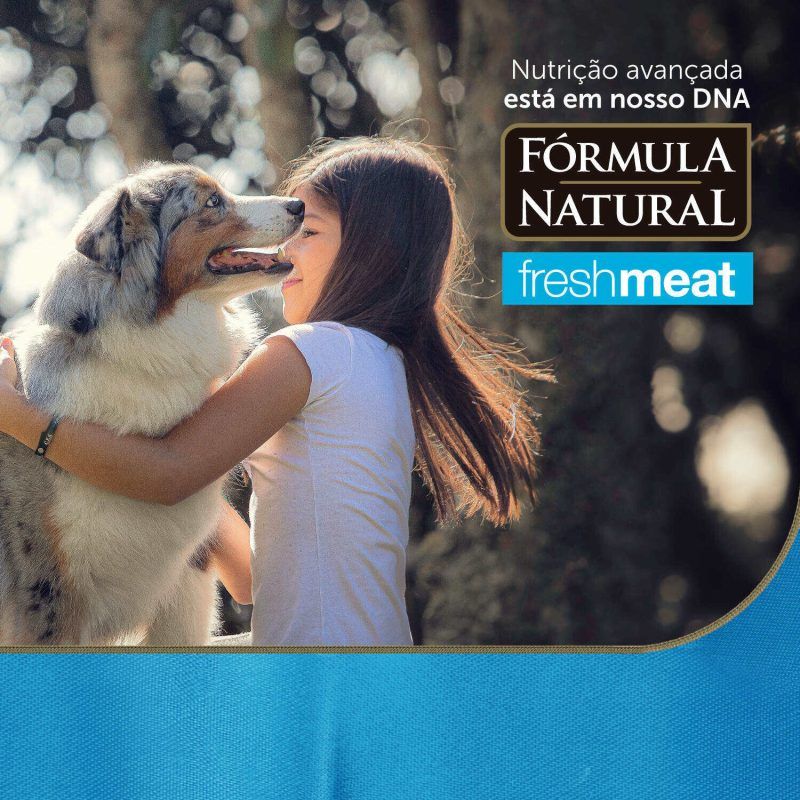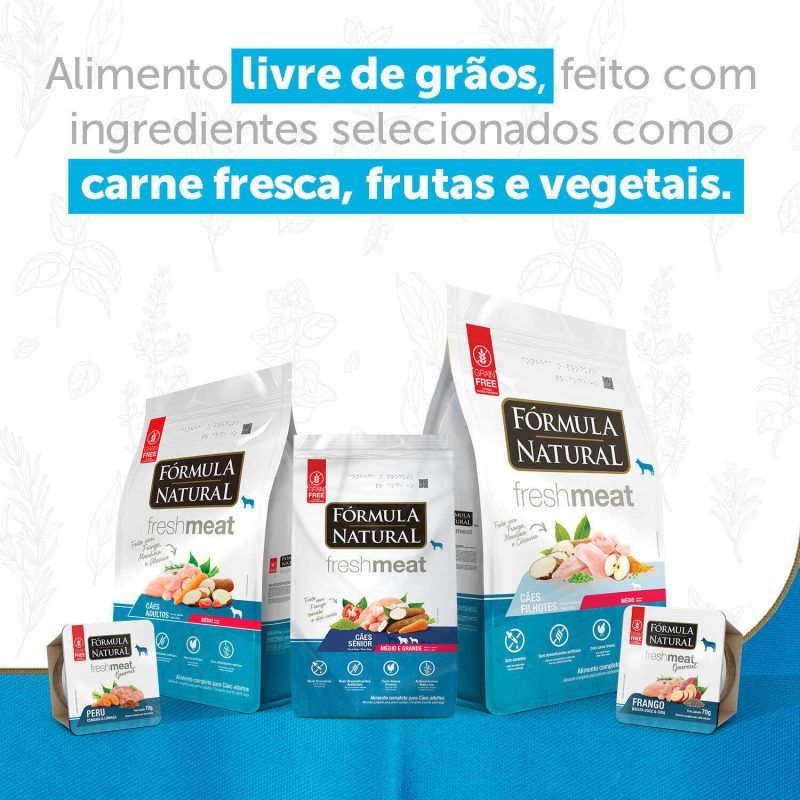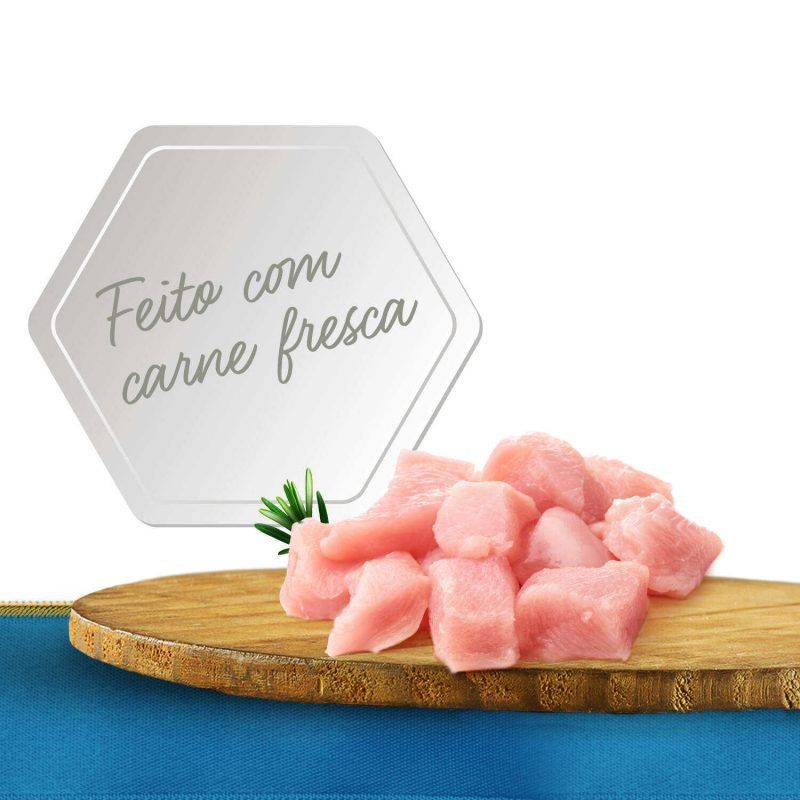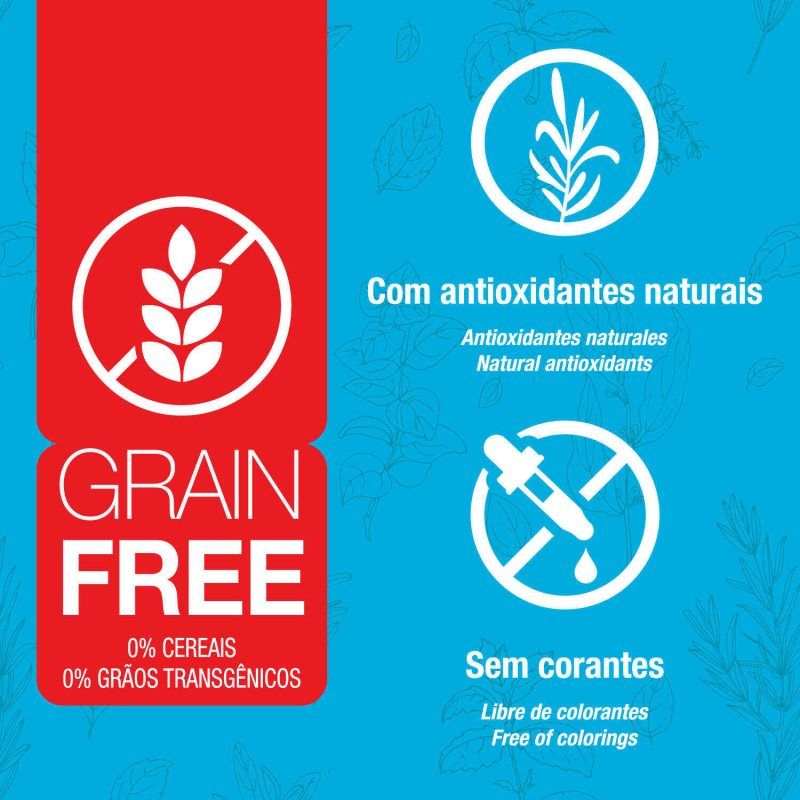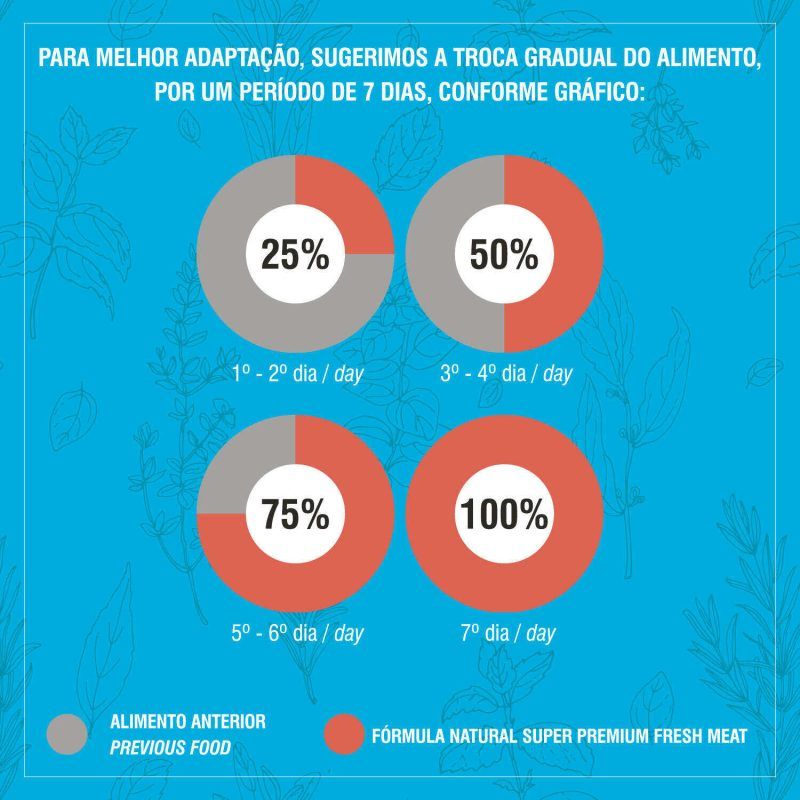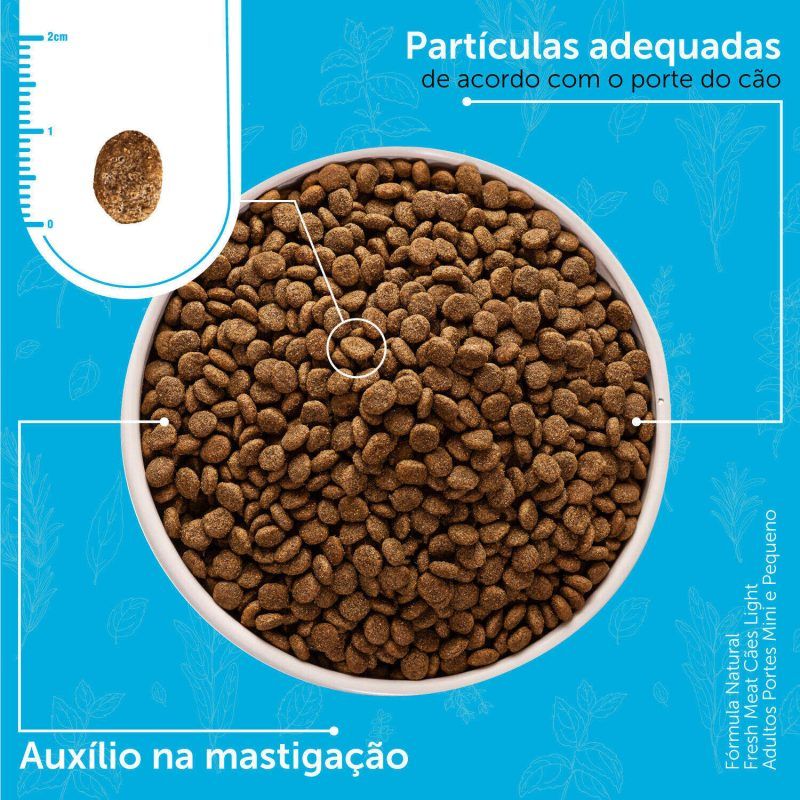 Fórmula Natural Fresh Meat Light Adult Dogs – Mini and Small Breeds
Made with Chicken, Pumpkin and Curcuma
Intestinal flora balance
Reduced calories
Collagen, chondroitin and glucosamine
Beautiful and shiny coat
L- Carnitine (It helps weight maintenance in dogs with a propensity to gain weight)
Available sizes:
1 kg
2,5 kg
7 kg
Free of artificial flavorings

Free of colorings

Grain Free

Natural antioxidants

With fresh meat
Developed by veterinarians, Fórmula Natural Fresh Meat line uses the most advanced concepts of dog and cat nutrition. Naturally tasty and nutritious, its great differential is the use of fresh meat and special sources of carbohydrates, fibers, vitamins and minerals, such as fruits and vegetables. It is a complete line that offers versions with specific care for different needs and life stages of your pet. This product offers a lower calorie content and more fibers for mini and small breeds with a propensity to gain weight, neutered or sedentary.